Stitched Snowflake Christmas Card Craft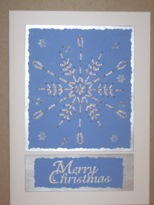 This light blue Christmas card is simply stunning. The card has been stitched with a thick metallic thread and features a cheering greeting of Merry Christmas !
And don't forget to send us Christmas card craft ideas and pictures that you would like to share.
Craft Supplies Needed
Crafting Steps:
Directions to come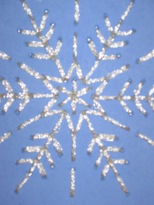 Optional:
Do you love creating Christmas crafts and would like to share them?
Send them to us and join our Top Crafters. The best Christmas craft ideas will be showcased in our Craft Hall of fame