Christmas Charities and Organizations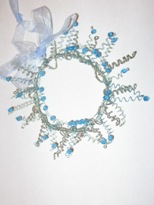 If you have a Christmas charity or organization that you think should be listed here, please copy and paste our code to your website, and we will then evaluate the content of your site for possible inclusion into this resource page. You can then contact us us the location on your website and your linking information. Please feel free to email us if you have any questions.
Do you love creating Christmas crafts and would like to share them?
Send them to us and join our Top Crafters. The best Christmas craft ideas will be showcased in our Craft Hall of fame